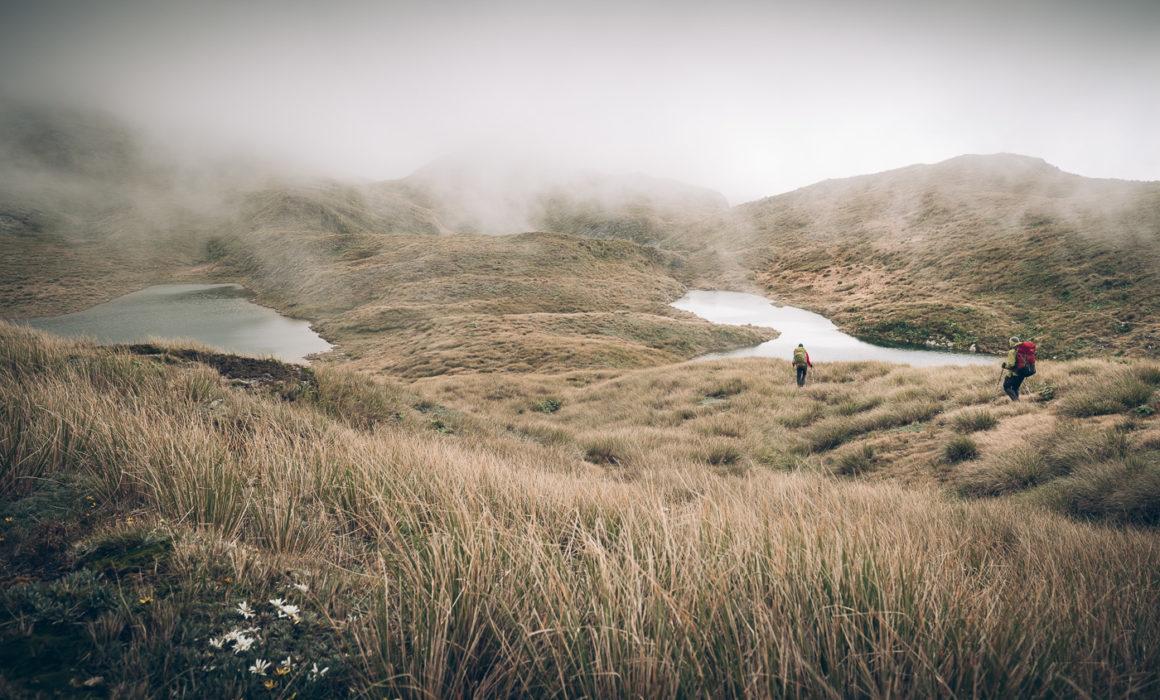 Dear summer, where are you?
I'm the first to admit that performing under pressure can be hard. But then I look at the calendar and can't help but wonder where you are and what you are doing. Are you even thinking of us lately? Sure, you teased us for a few days. But by the time I had dug out my shorts, I needed to turn on the heater once again. The heater. In January!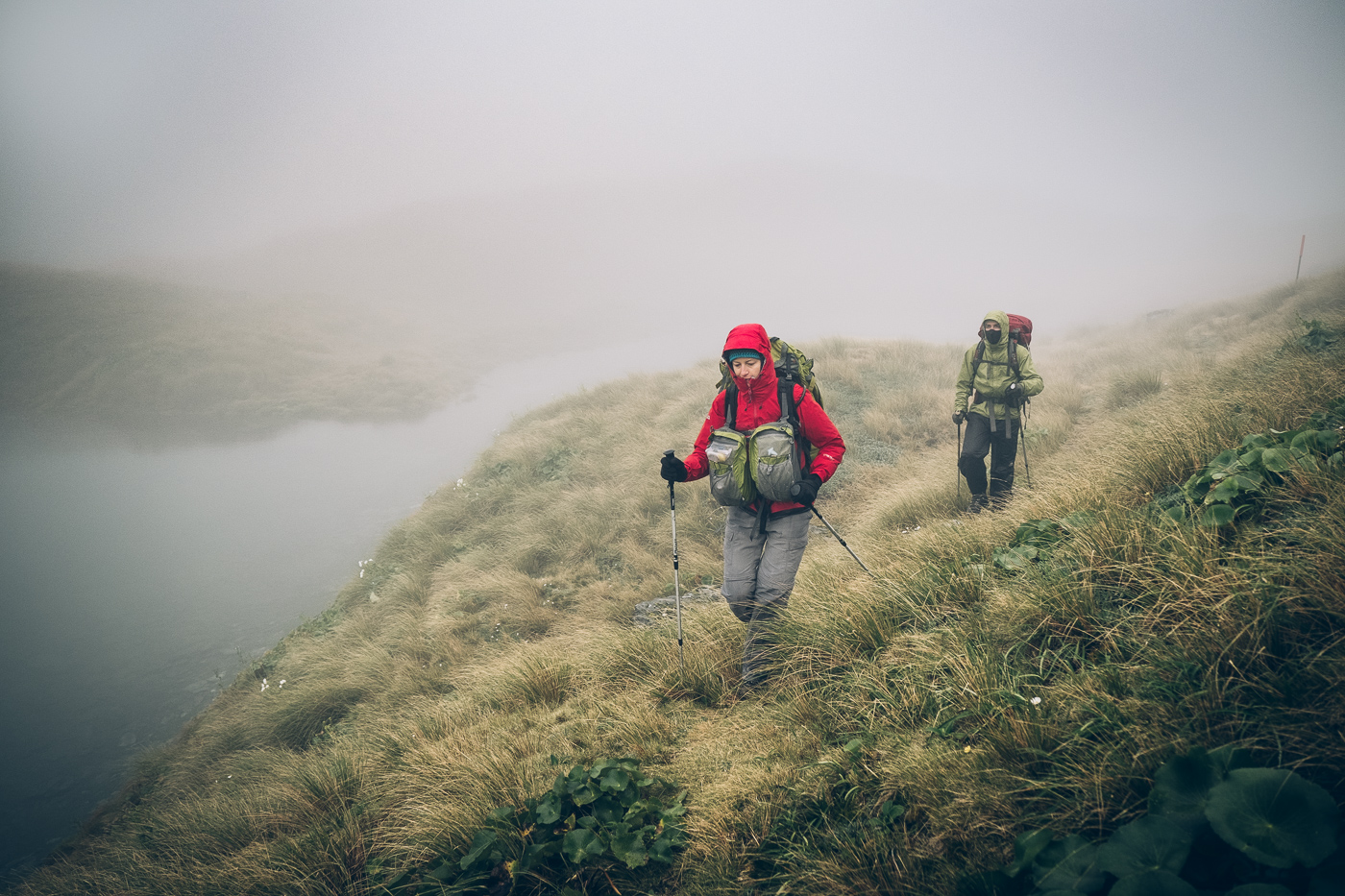 Don't get me started on the mountains. Compared to the mountains our everyday city weather has been a walk in the park. One storm after another, with an impeccable overlap of wind and weekend. The following sad routine established itself lately: We plot and plan the coming weekend in high spirits, then the weather forecasts predict gale-force winds, and we decide to play it safe rather than allow ourselves to become human kites.
The other week we were trying to remember our last successful trip into the mountains. We sadly agreed it was so long ago that we were carrying snow-shoes. That's the thing with New Zealand: There just isn't a less-than-ideal forecast without break-neck winds.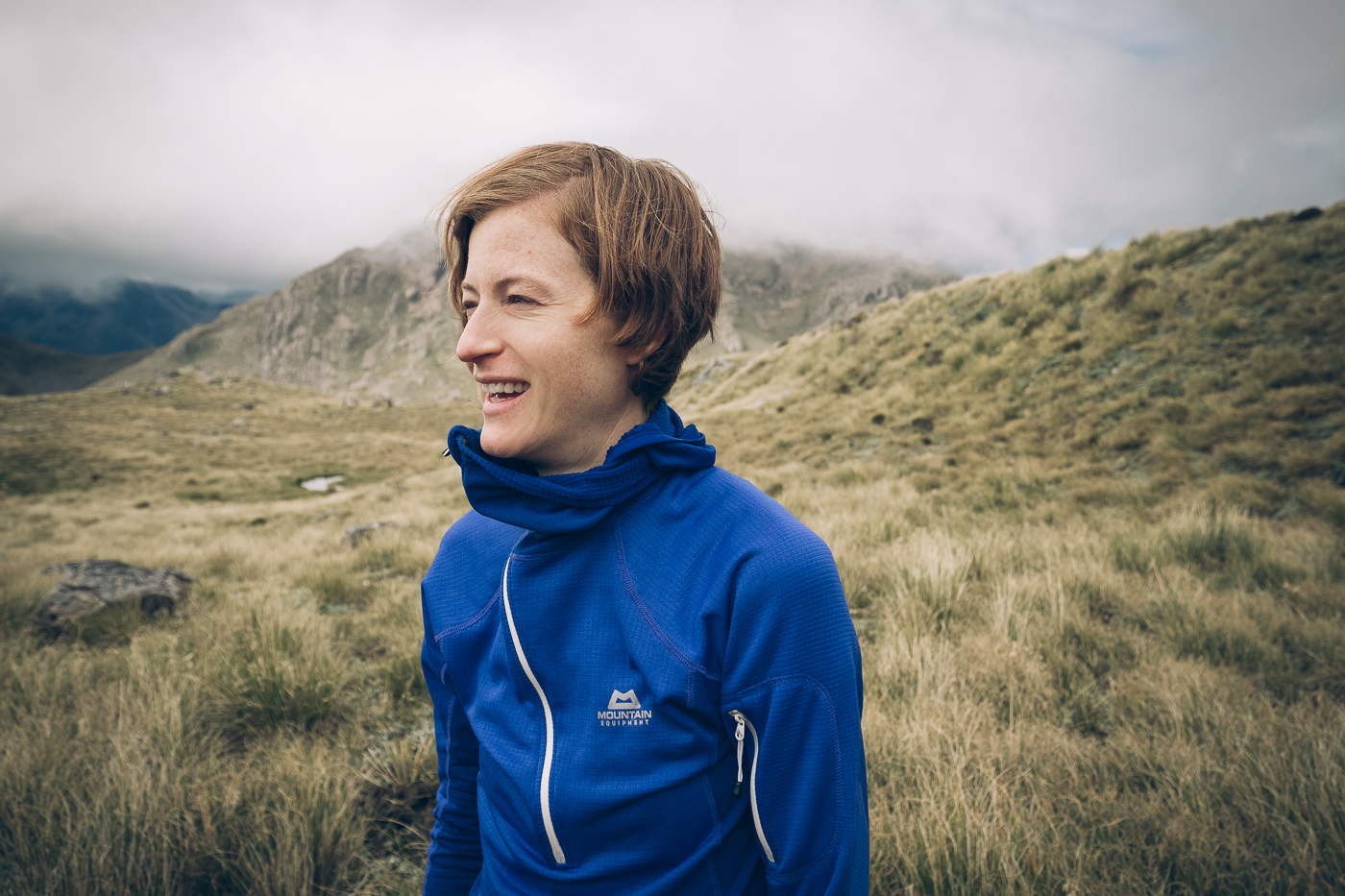 Last weekend we finally decided to risk it. Winds were supposed to top out at 50km/h, with sun giving way to showers, and finally rain. We set off in a car containing an exile American, two Germans and half a ton of wet weather gear. Our destination was the Kelly Range near Otira. It was our second attempt to make it to the tarns west of Carroll Hut. Last time, clouds and bitter-cold winds on an already cold winter's day made us turn around within shouting distance of our destination.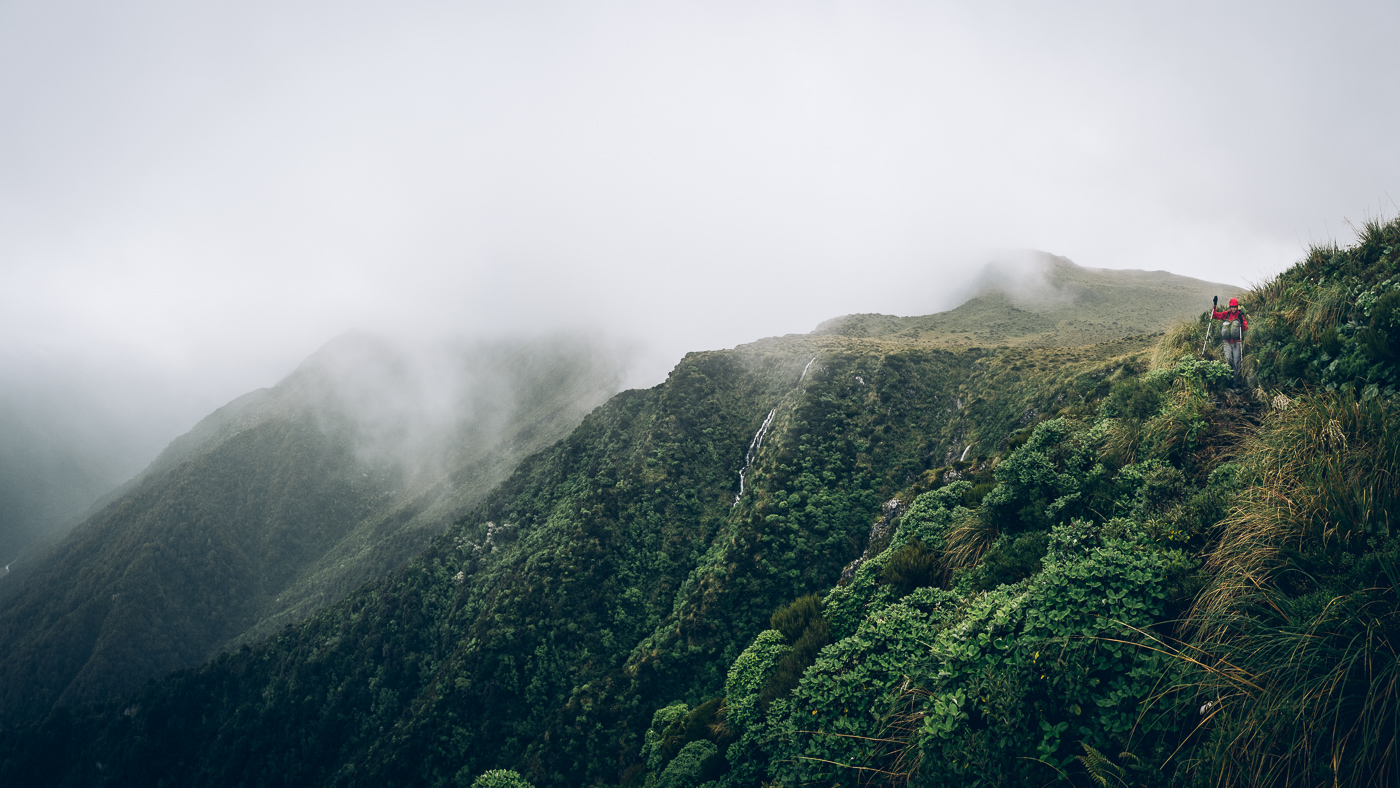 The tarns are an easy destination for those trying to get into slightly more adventurous tramping. On a day with an ambiguous forecast they offered a relatively safe destination with a hut as an oh-my-god-we-are-all-going-to-die fallback. Two easy hours up a well maintained yet steep track through native bush were a fair price to pay to enjoy the views across the western side of the alps. Half an hour before the hut the forest canopy lifted, and an enticing view across Otira, the surrounding ranges, intensily green bush, and a few picturesque waterfalls opened up.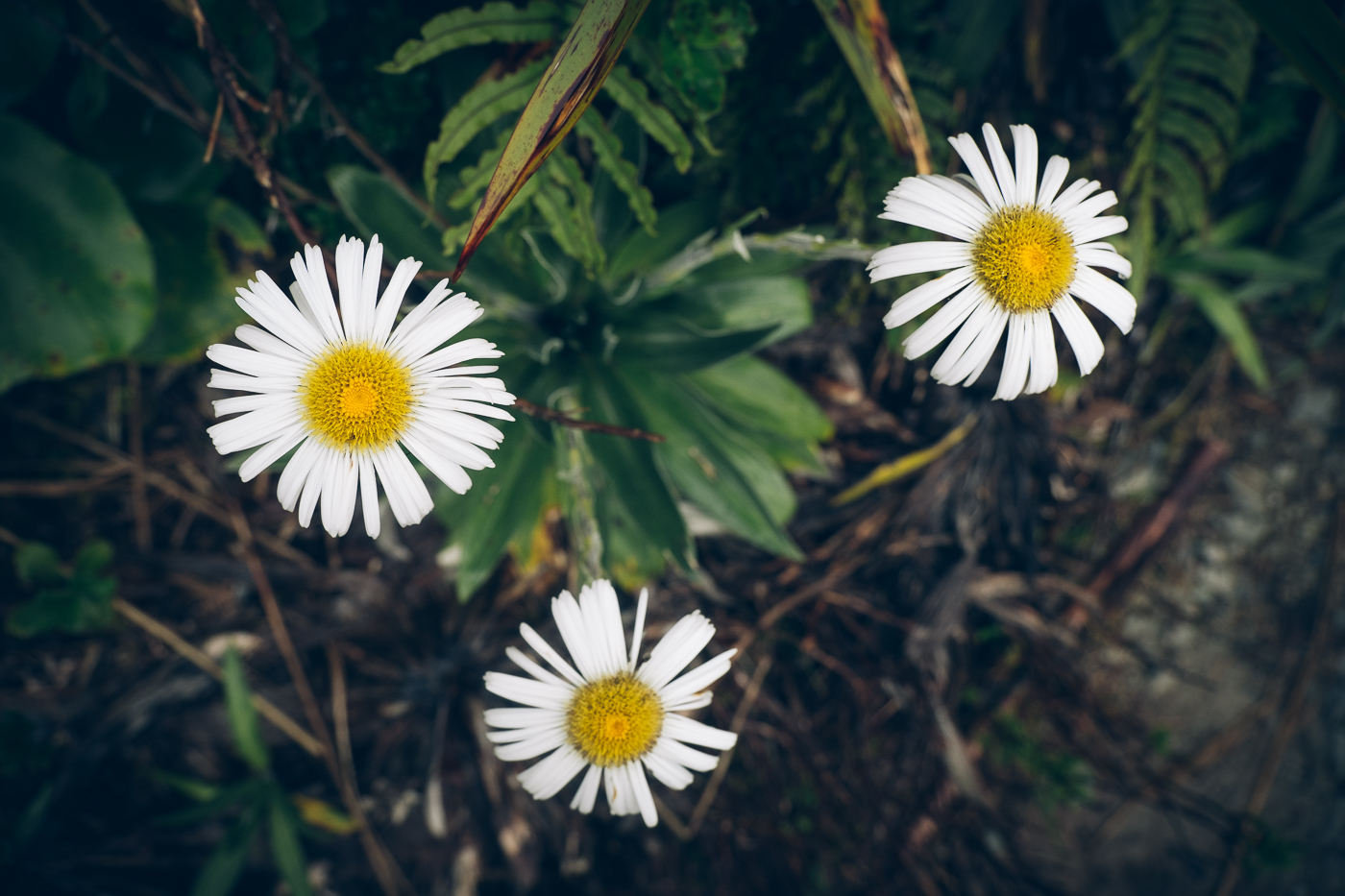 Once on top of the range our luck changed. Angry grey clouds rolled in from the west, and soon we found ourselves stuck in a gloomy twilight. Our outdated map didn't show the new route to the tarns, so we decided to navigate by what little sight was left. Our homemade route took us through a landscape of rolling tussocks and around the odd rocky outcropping.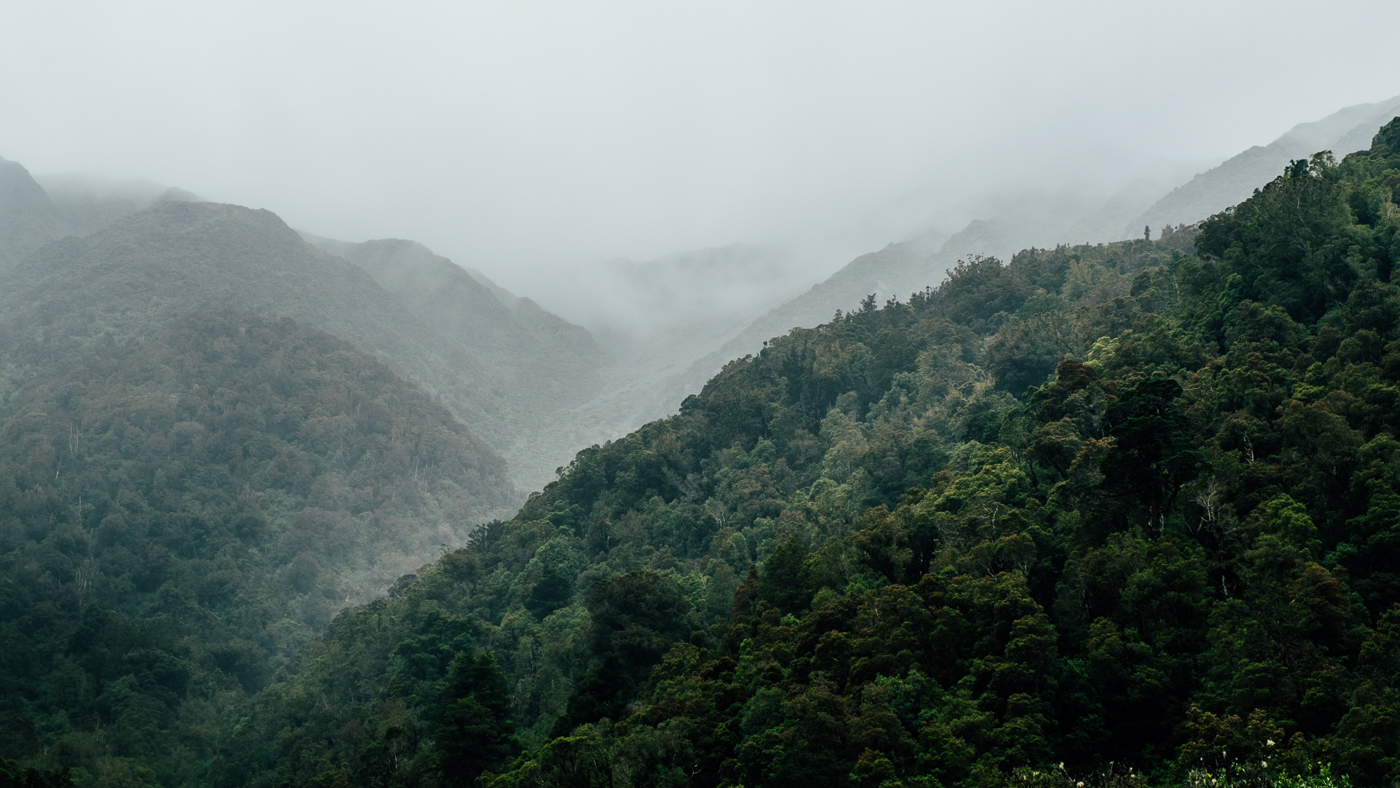 We soon reached the tarns and set up our tents. For the rest of our time on the tops visibility was limited to a few metres in front of us. Sorry, no glorious sunset shots this time.
While we and our gear got a little soggy, the sense of spooky isolation was still quite alluring. Even short excursions away from the tents required a good sense of direction and a GPS, just in case. This made me think of an incident in Iceland, where a guy got lost after stepping out of the hut for a phone call. Getting him back to safety kept a bunch of mountain rescue ninjas busy all night.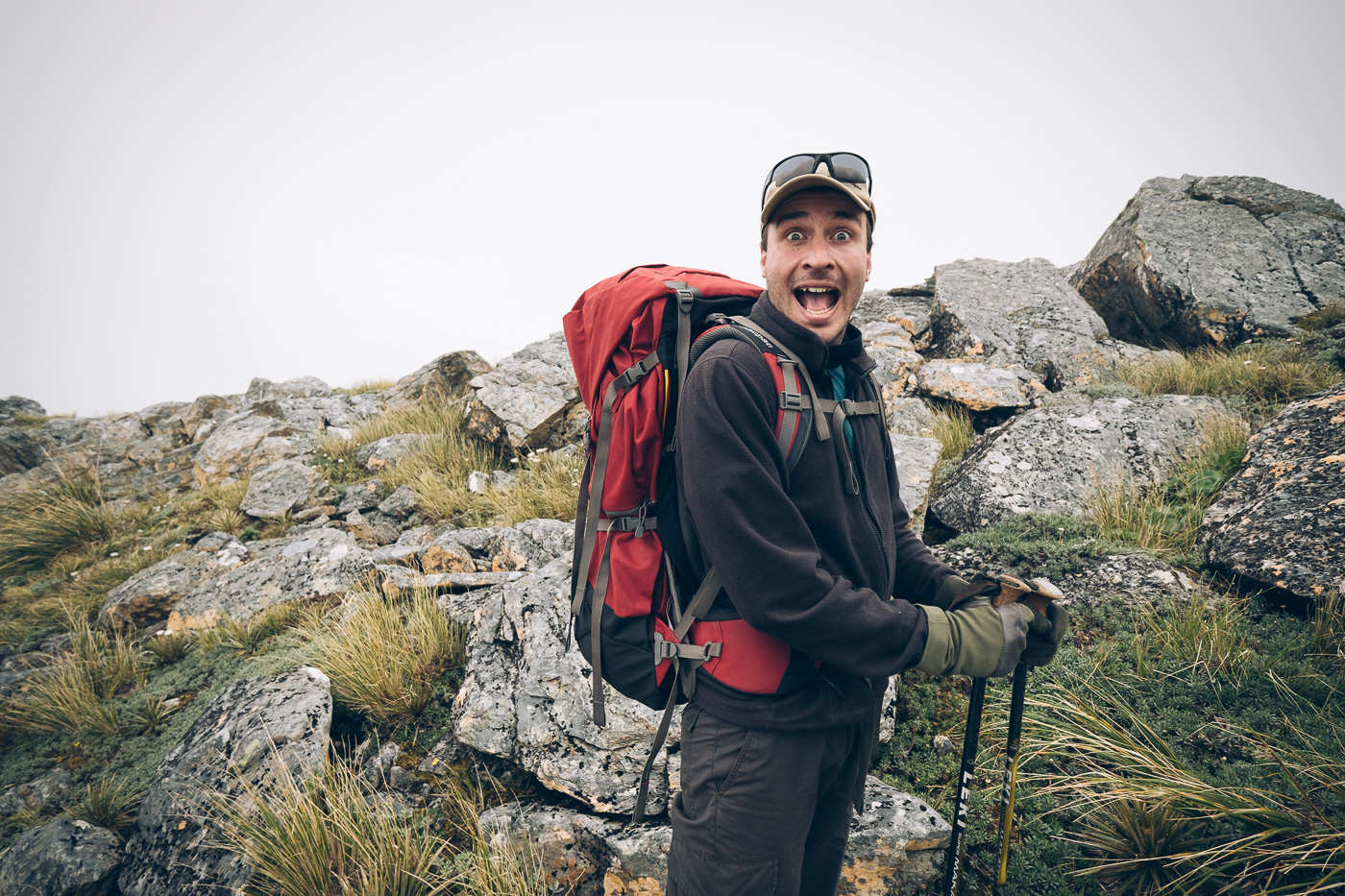 We were lucky that the adjacent hills sheltered us from the brisk westerly winds. Bad weather without wind, who would have thought that's even a thing? Pondering that thought we fell asleep to the sound of croaking frogs, and in humid isolation.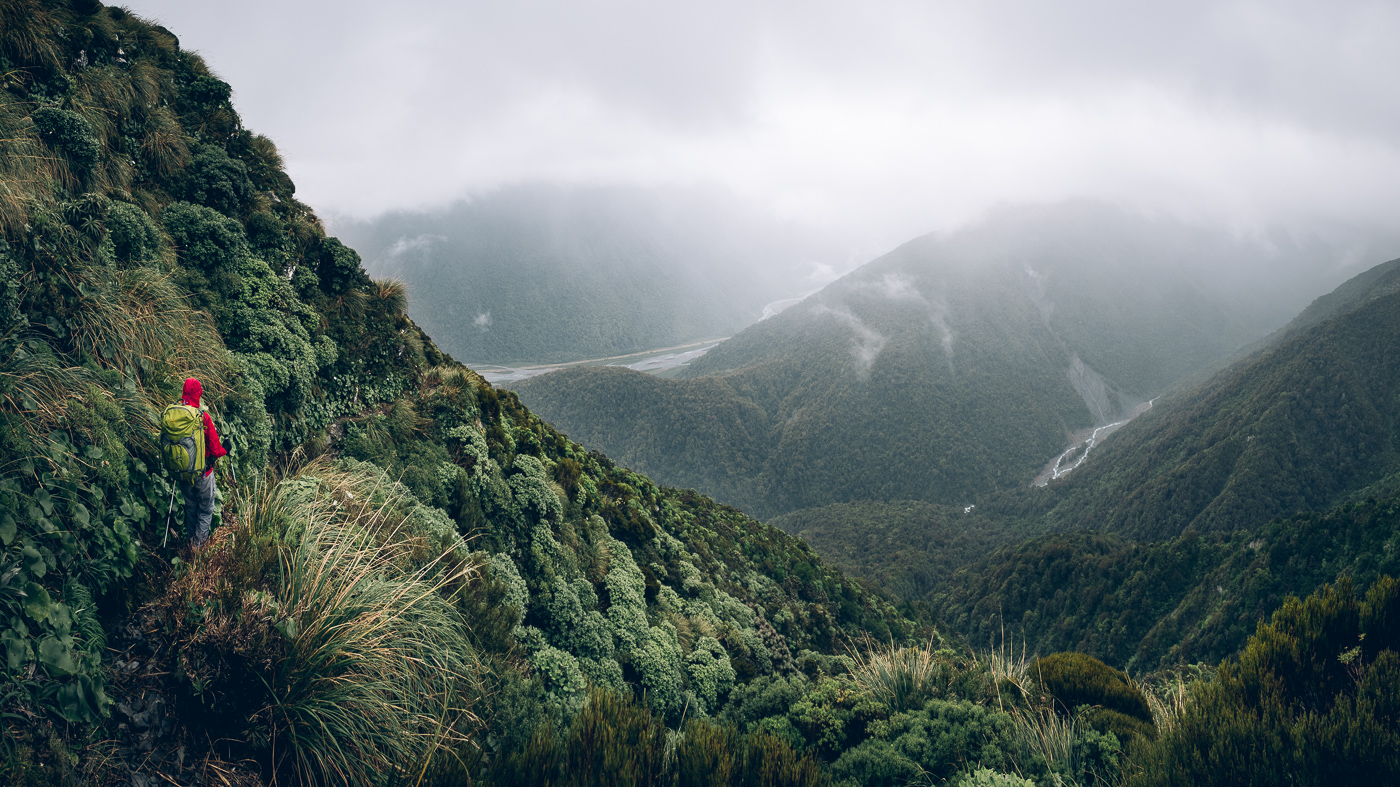 Our fun little excursion ended back in Christchurch on a warm summer day(!). Our sodden gear received a nice blow-dry, as did our wet and tired bones.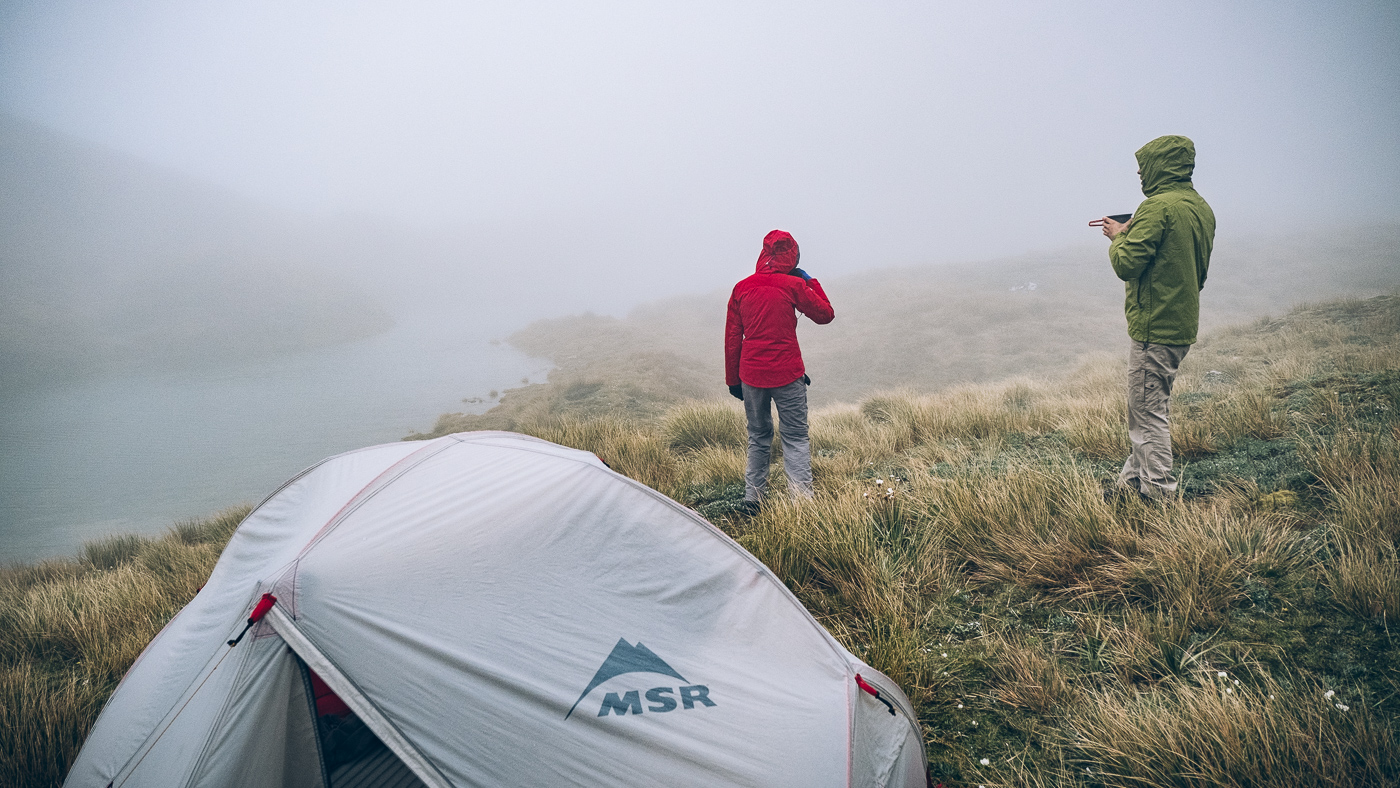 Maybe there is still hope for this summer. It would be a shame if our next trip required snow-shoes once again. Until then, dear summer, it's never too late to try. We believe in you. You can do it!