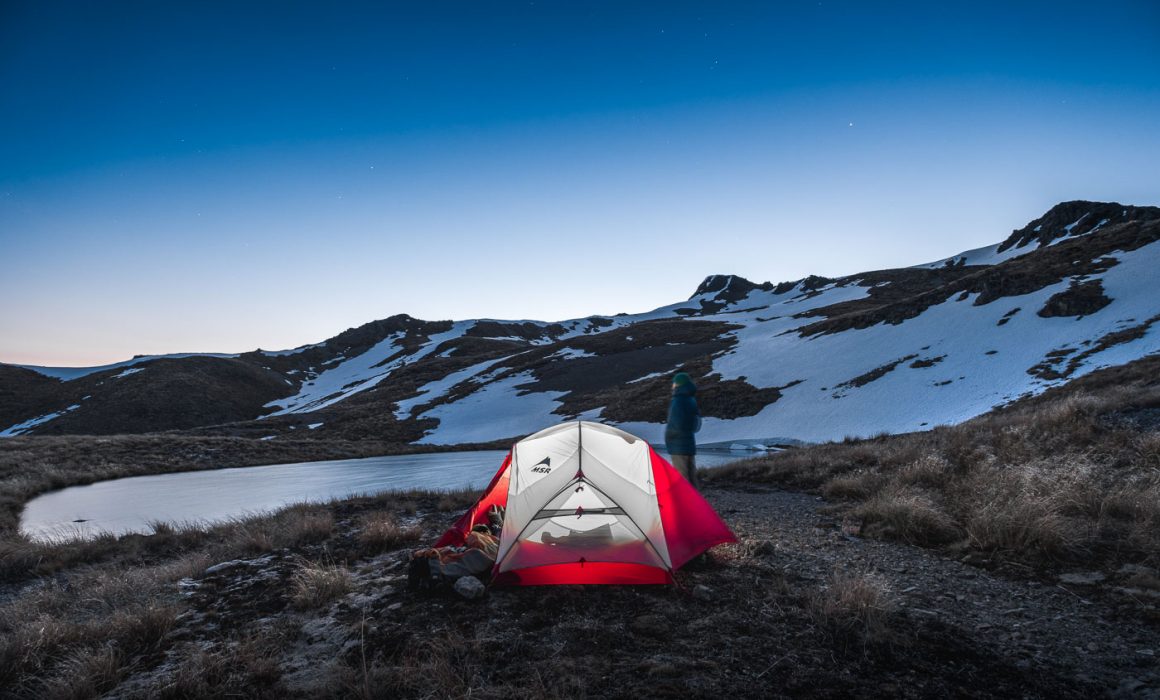 As the backcountry adventures are getting fewer and farther between, I find myself harder pressed for solitary destinations. One easily reachable area that I'd had my eyes on for a few years is only a short detour away from a popular tramping track. And so, on an unseasonally hot November day, we dipped into vat of sunscreen and set off from the northern end of Cass-Lagoon track.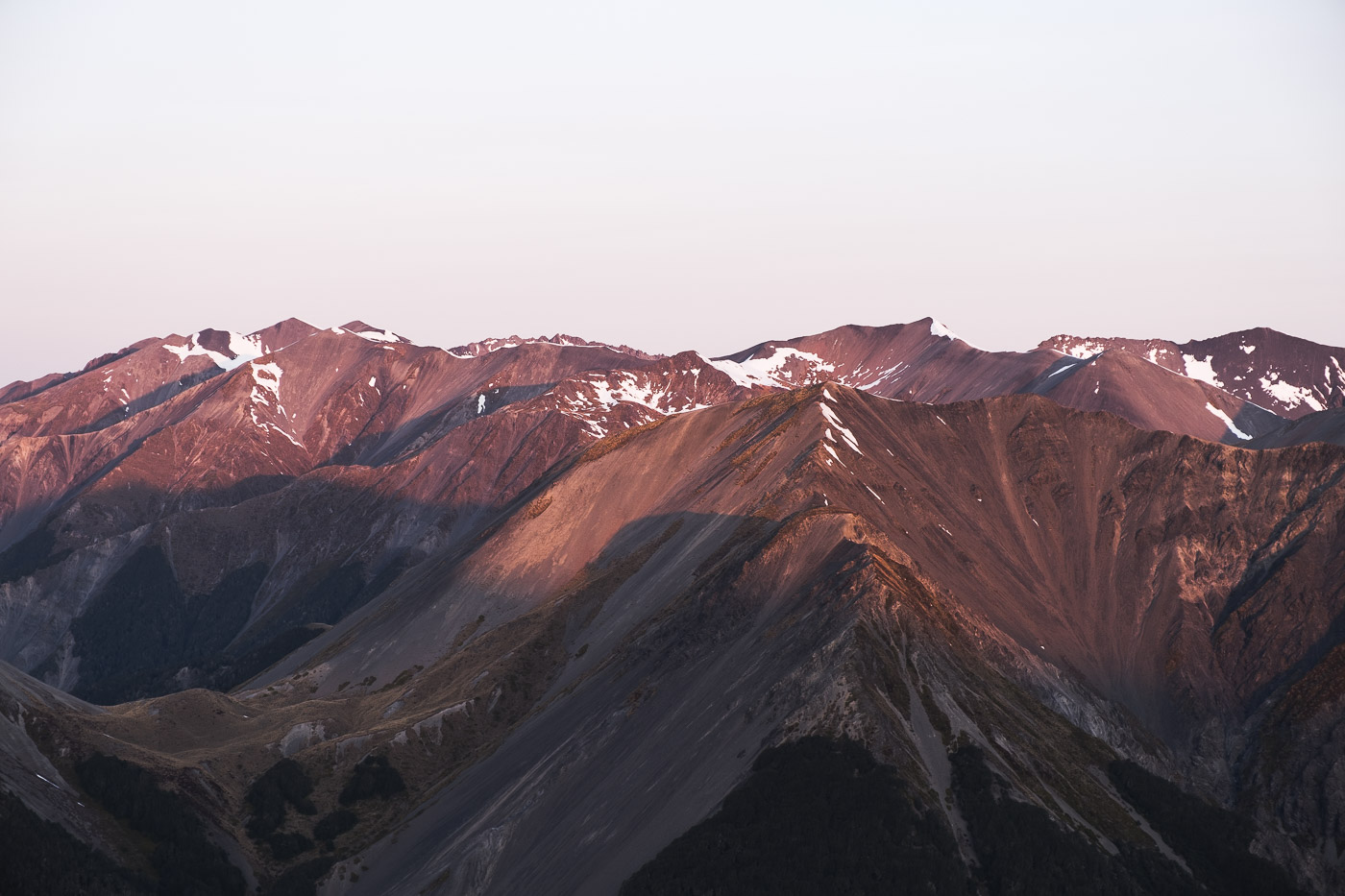 Just when the scenery (trees, trees, trees) was starting to get a little repetitive, the track levelled off and the forest canopy parted for 180 degrees views of the Waimakariri River. Nonetheless our eyes had to stay glued to our feet, which were struggling to navigate through the muddy quagmire the track had turned into, courtesy of the recent spring snowmelt. After another hour of tripping and slipping we arrived at a sharp southward turn of the track towards the huts at Lagoon Saddle. Our destination, three tarns below the summit of Mid Hill, were almost visible from there.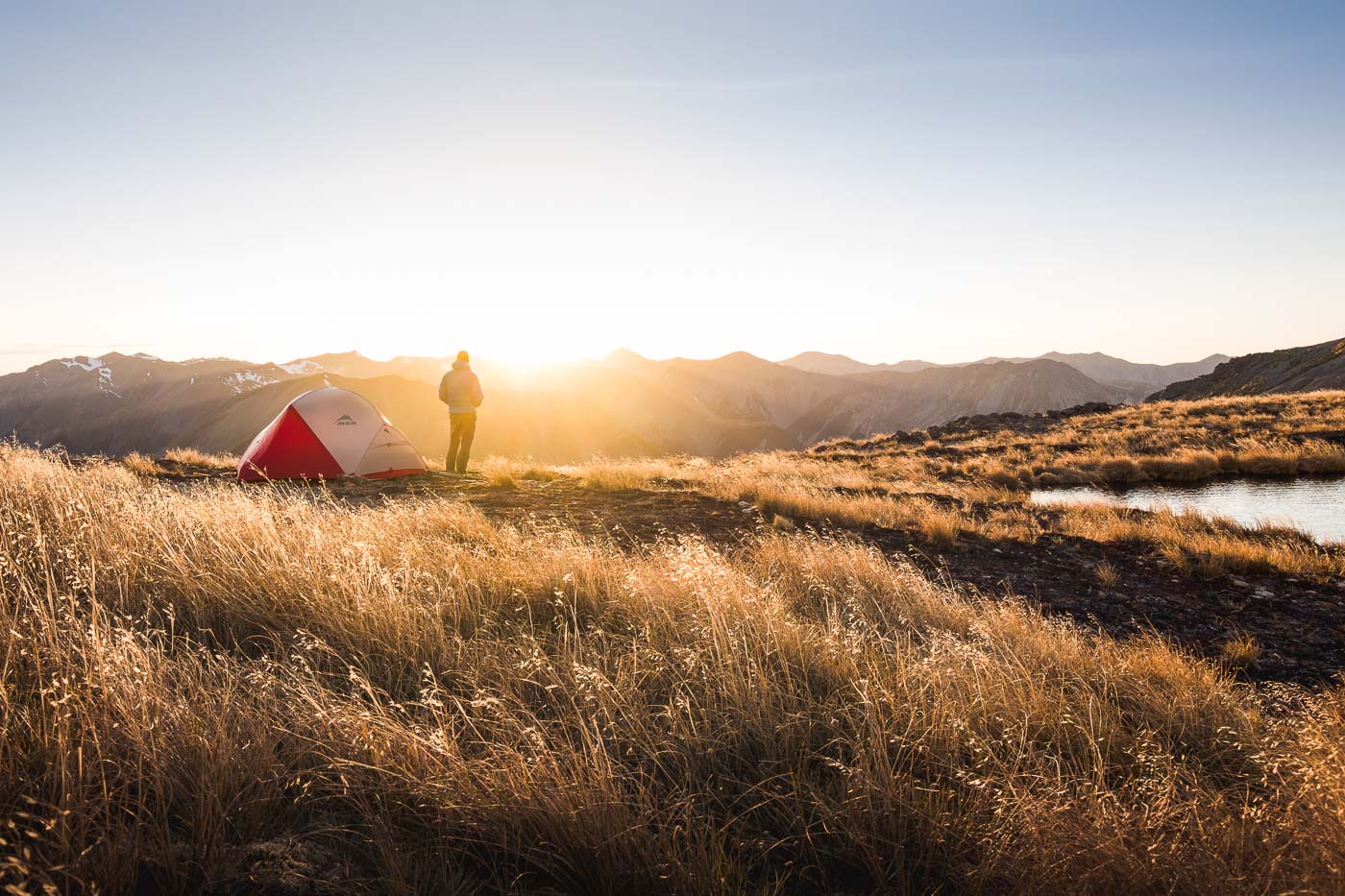 The final 500m climb to the trio of tarns was somewhat boggy on the lower parts. Sticking to high terrain features allowed us to make quick progress, though. The overall gentle climb through tussocks and later some alpine scrub took an hour that felt much longer. We really aren't on our A-game any more.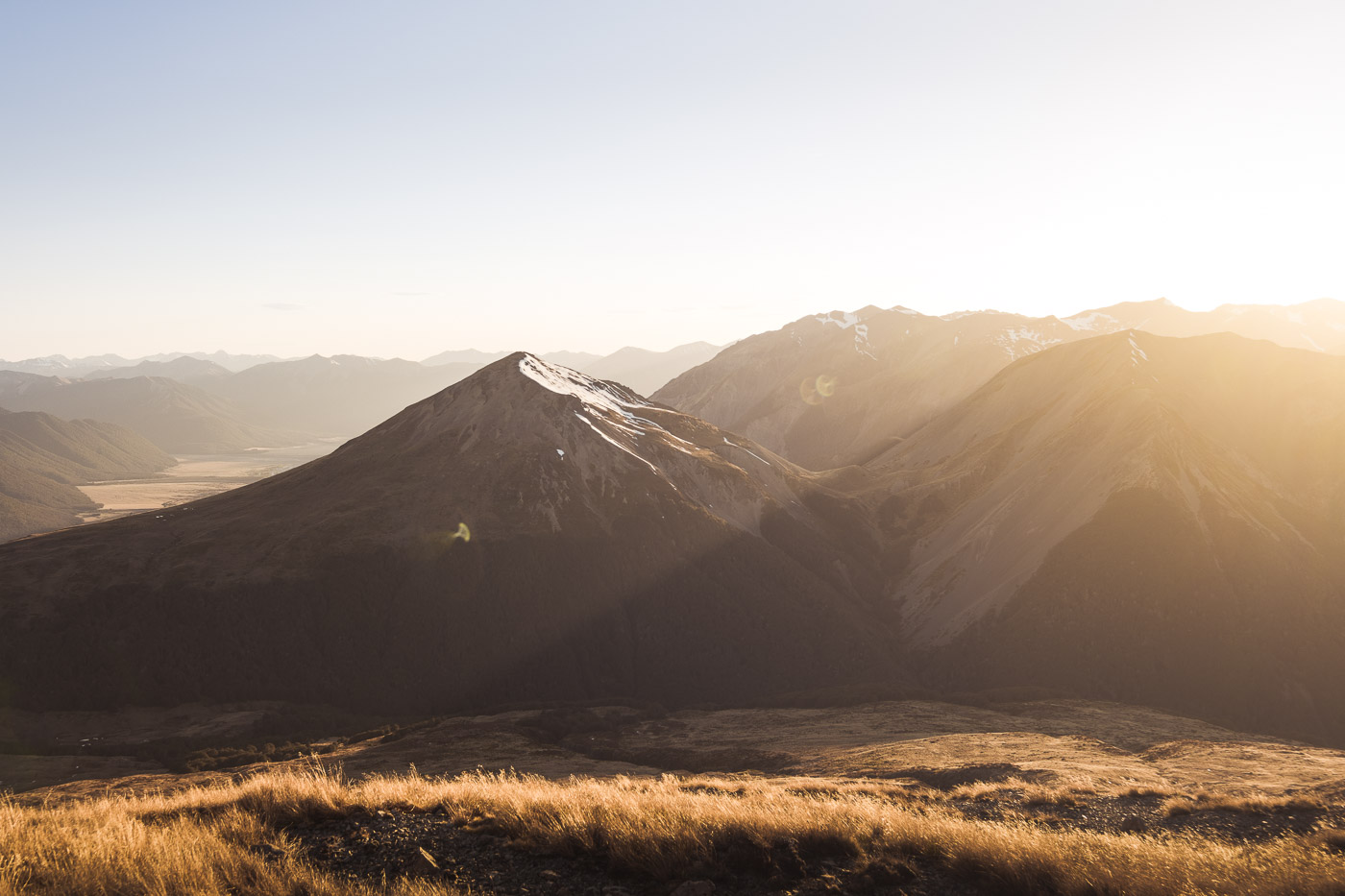 Despite a rather windy weather forecast, a balmy night allowed us to catch some rest before our straight-line descent the next morning. But first things first: A beautiful sunrise gave me ample opportunity to get caught up on outdoor photography. It had been too long!
For a full trip descrition, watch out for the upcoming January 2020 edition of Wilderness Magazine.