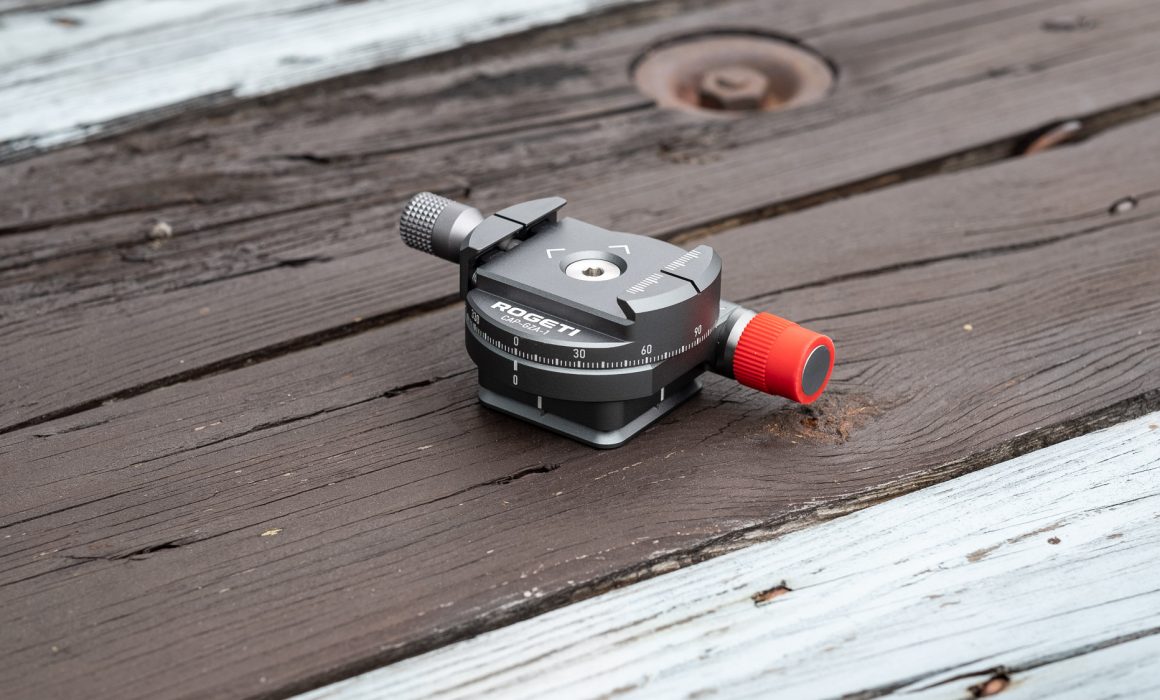 Rogeti CAP-GZA Geared Panning Clamp
Since my initial review of Rogeti's debut RG-1 geared head a year ago, I have thrown the proverbial kitchen sink at this tripod head. As long-term experiences go, I could not be happier with the performance that I managed to squeeze out of the RG-1. It served me well in a range of weird scenarios, including trying to capture images from precarious leans over balustrades to complex shifted HDR panoramas of ceilings. I used it on small residential shoots and big commercial jobs alike, in sun as well as rain (well, once at least). It did so with zero play in the mechanism while retaining the smoothness of its controls.
RG-1 head and CAP-GZA geared panning clamp make a neat package
The head did exactly what it was designed for without a single issue. Yet my one big gripe, its lack of a geared panning axis, remained. While the CAP-360 panning clamp worked, it was easy to overshoot adjustments, and compared to the buttery smooth operation of the other two axes, I found it a disappointing disruption of my workflow having to awkwardly nudge my composition on the third axis.
In my previous review I suggested a removable Arca compatible clamp like the CAP-360, except with a geared axis. Now imagine my delight when I opened Instagram one day in mid-2020 and found this exact product announced. In early 2021 Rogeti were so kind to send me a sample of their CAP-GZA for this review.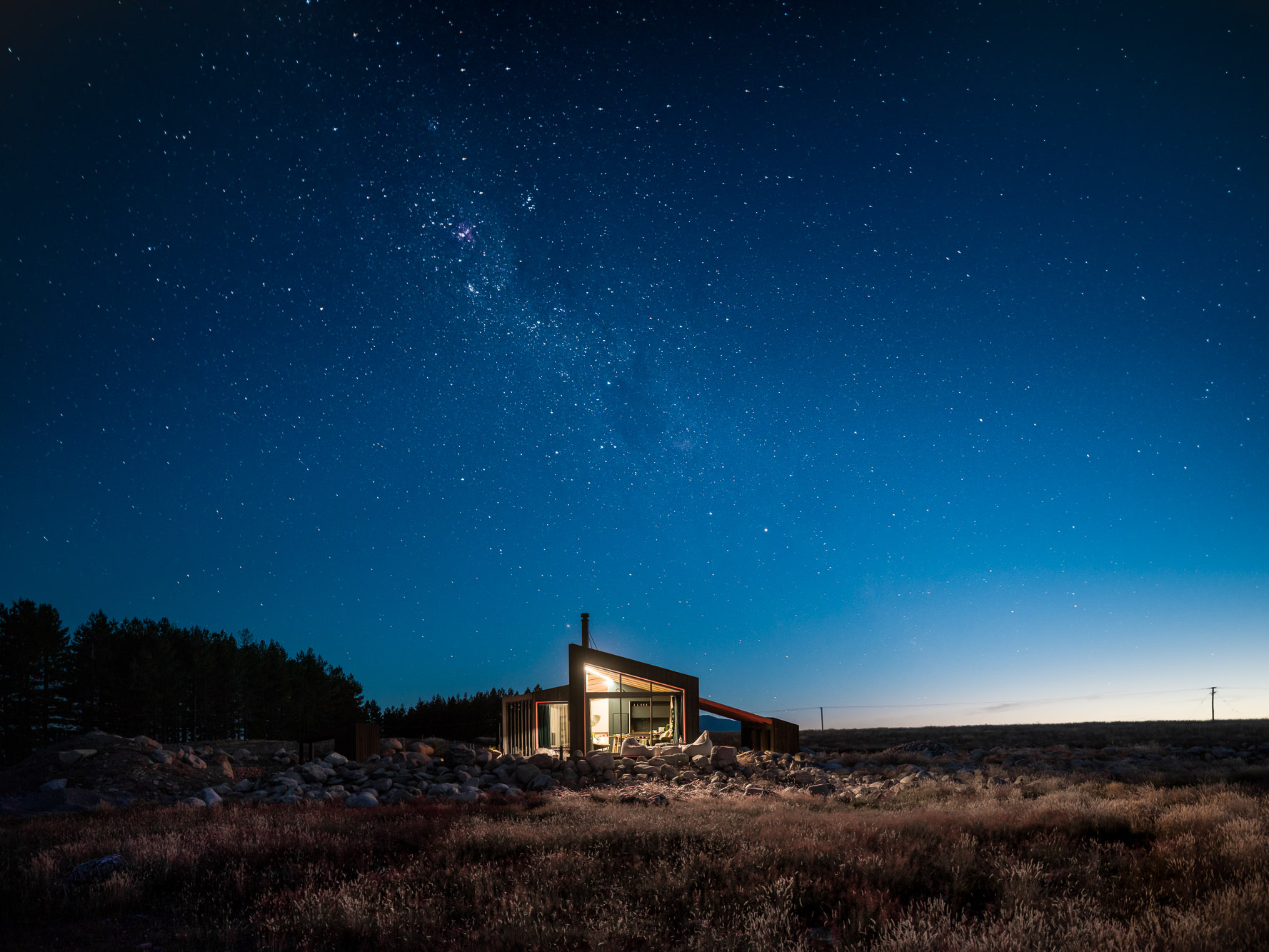 Rogeti's geared panning cap is not only compatible with their RG-1 head, but with any Arca compatible tripod clamp. I researched geared heads for many years, but with very few exceptions at the low end of the market (Manfrotto 405/410) and the very high end (Arca Swiss Cube C1 GP), other brands did not offer geared panning. Coming from a clunky Manfrotto 405 head, geared panning was a feature that I had come to appreciate and was sorely missing in the otherwise much nicer RG-1 head.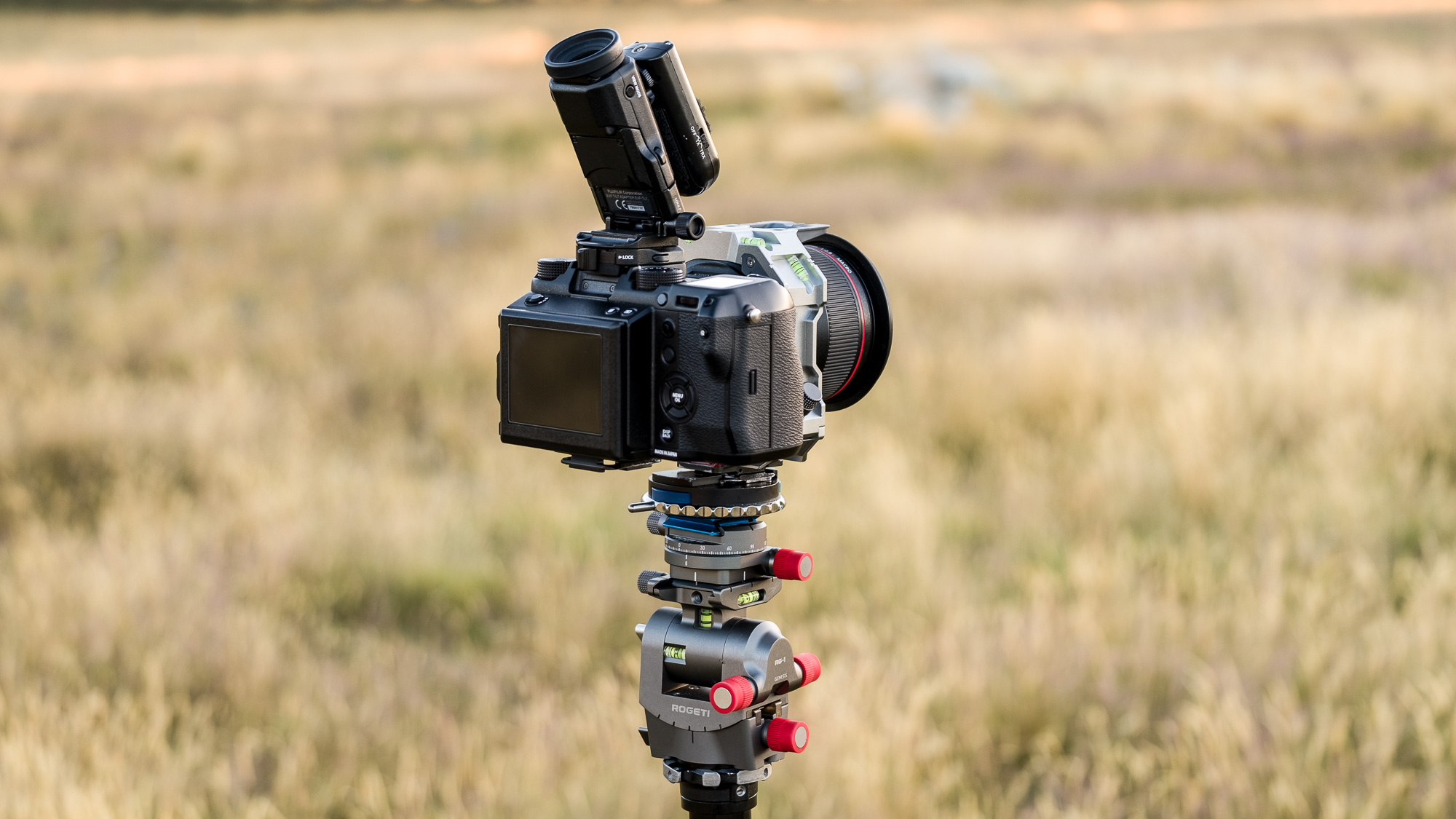 The beauty of Rogeti's geared panning clamp lies in its simplicity. It comes with the same buttery smooth mechanism and finish as the RG-1 and does its single job very well. It weighs in at 220g (905g if you combine it with the RG-1) and is delivered in a nice box that I forgot to take a photo of. It seems Rogeti have finally stepped up their game in terms of the packaging.
The clamping mechanism has only half the flange width of the RG-1's clamp, which might be an issue for extremely heavy loads. I always have a Novoflex Q=Base clamp attached to the head, so I'm not operating the mechanism very often. My heaviest equipment is a Fujifilm GFX50S with various Canon TS-E lenses, and I did not experience any issues with loosening clamps. Your mileage with very heavy equipment may vary, though.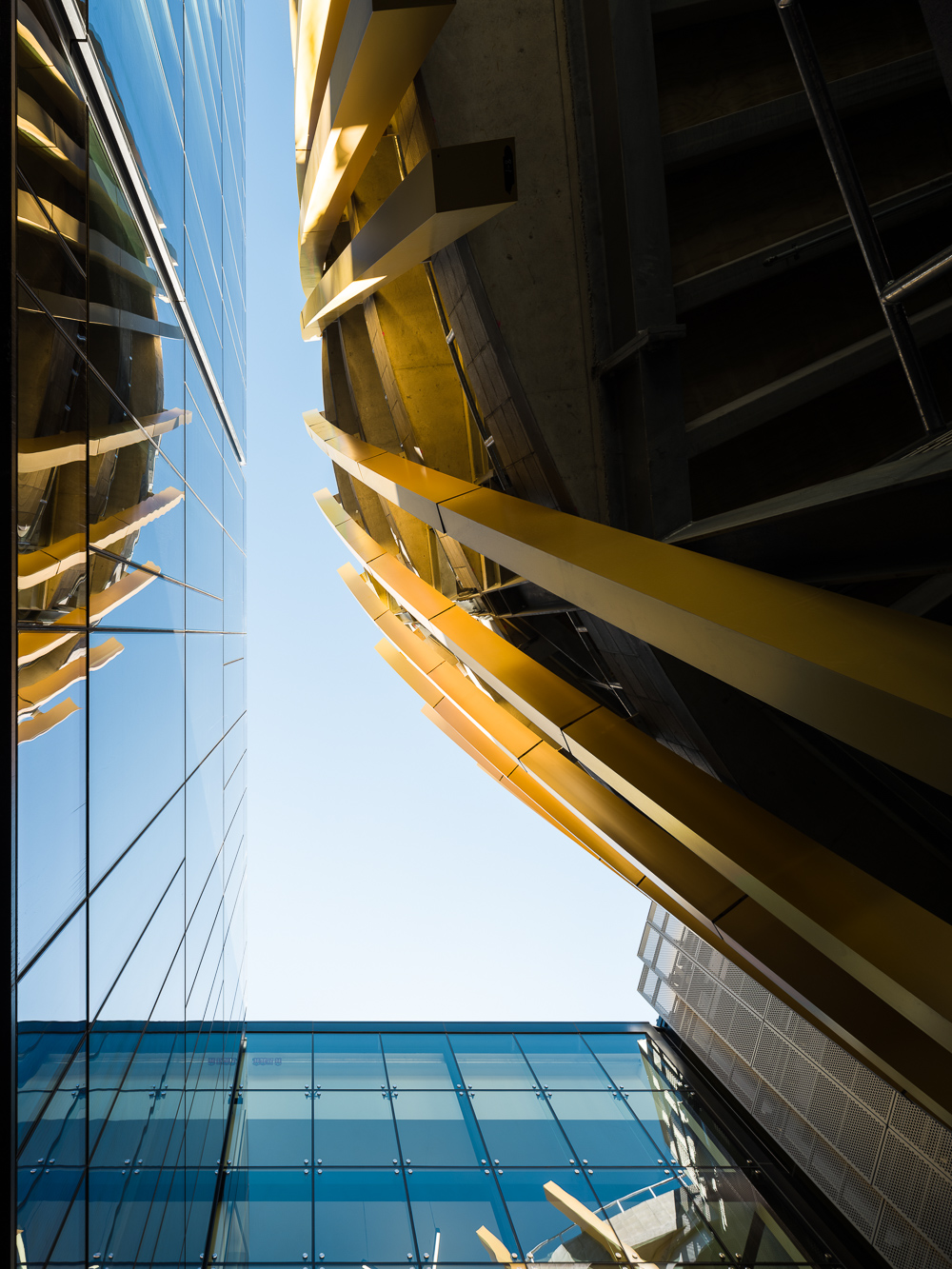 Whilst writing this review I noticed that the clamp has a 3/8″ socket at its bottom. Looking at Rogeti's marketing images, one suggested mounting option seems to be below the tripod head, with an additional adapter that converts an Arca clamp back to a 3/8″ stud for the head. I'm not sure what the use-case for this setup would be, given that panning at the bottom will result in images that aren't level unless the legs are perfectly levelled. A better use of the 3/8″ socket might be on third-party tripod heads with removable top clamps, screwing the geared panning clamp directly onto a stud.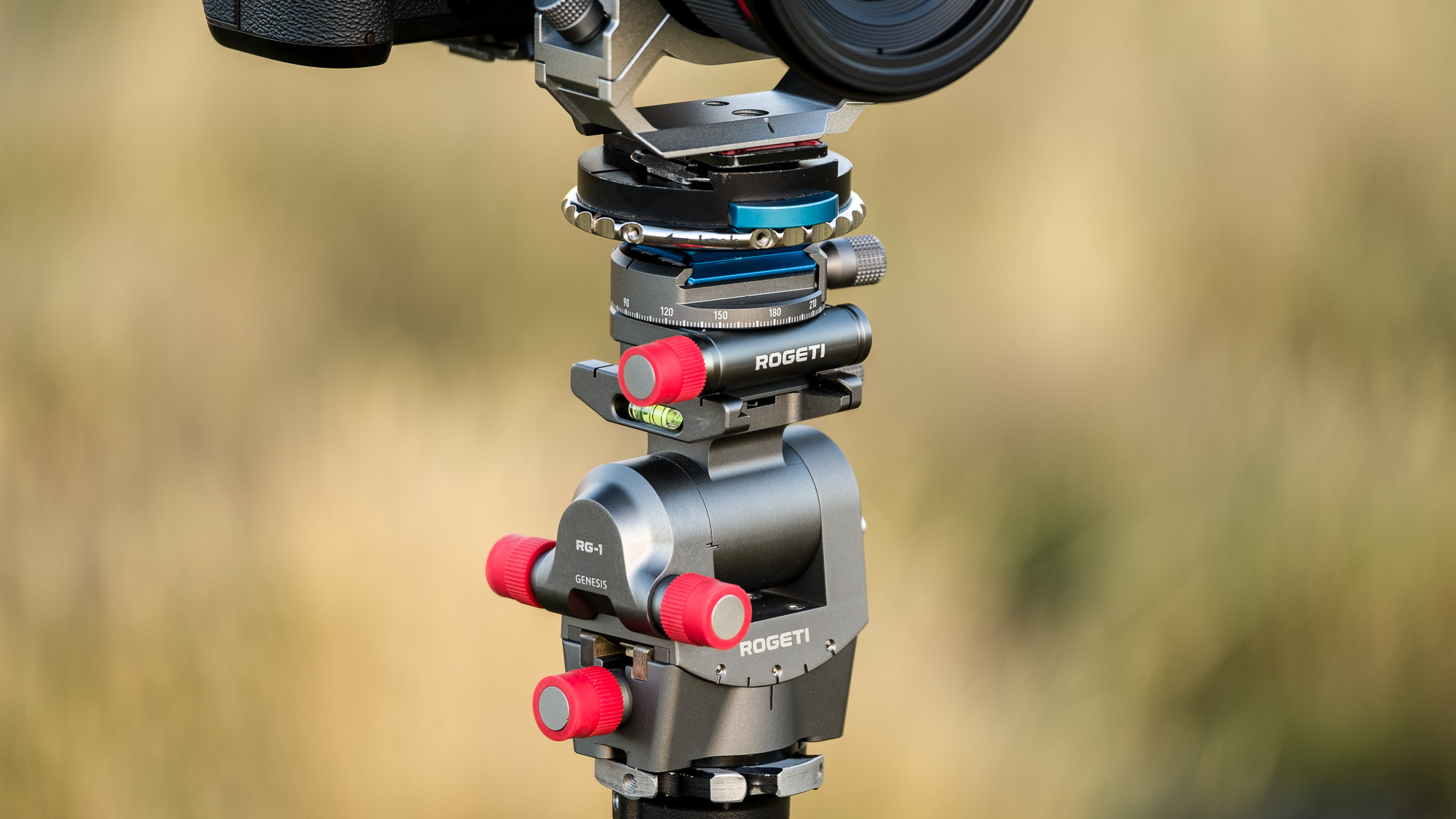 Rogeti RG-1 Head + Rogeti CAP-GZA + Novoflex Q=Base + Rogeti TS-E Frame
Which brings me to my one suggested improvement that I would love to see in future revisions of the Rogeti system. The added cap makes the tripod head a surprising 32% heavier. This is in huge parts due to the addition of another geared mechanism, but I believe that making the fixed clamp atop the RG-1 removable would not only reduce total system weight, but also eliminate one surplus screw that could be loosened by accident.
Please keep in mind that complaining about the weight is my nit-picky attempt at finding areas of improvement. After all, a Manfrotto 405 comes in at a whopping 1600g, while a Arca C1 Cube GP weighs around 995g, which is still slightly heavier than a RG-1 combo.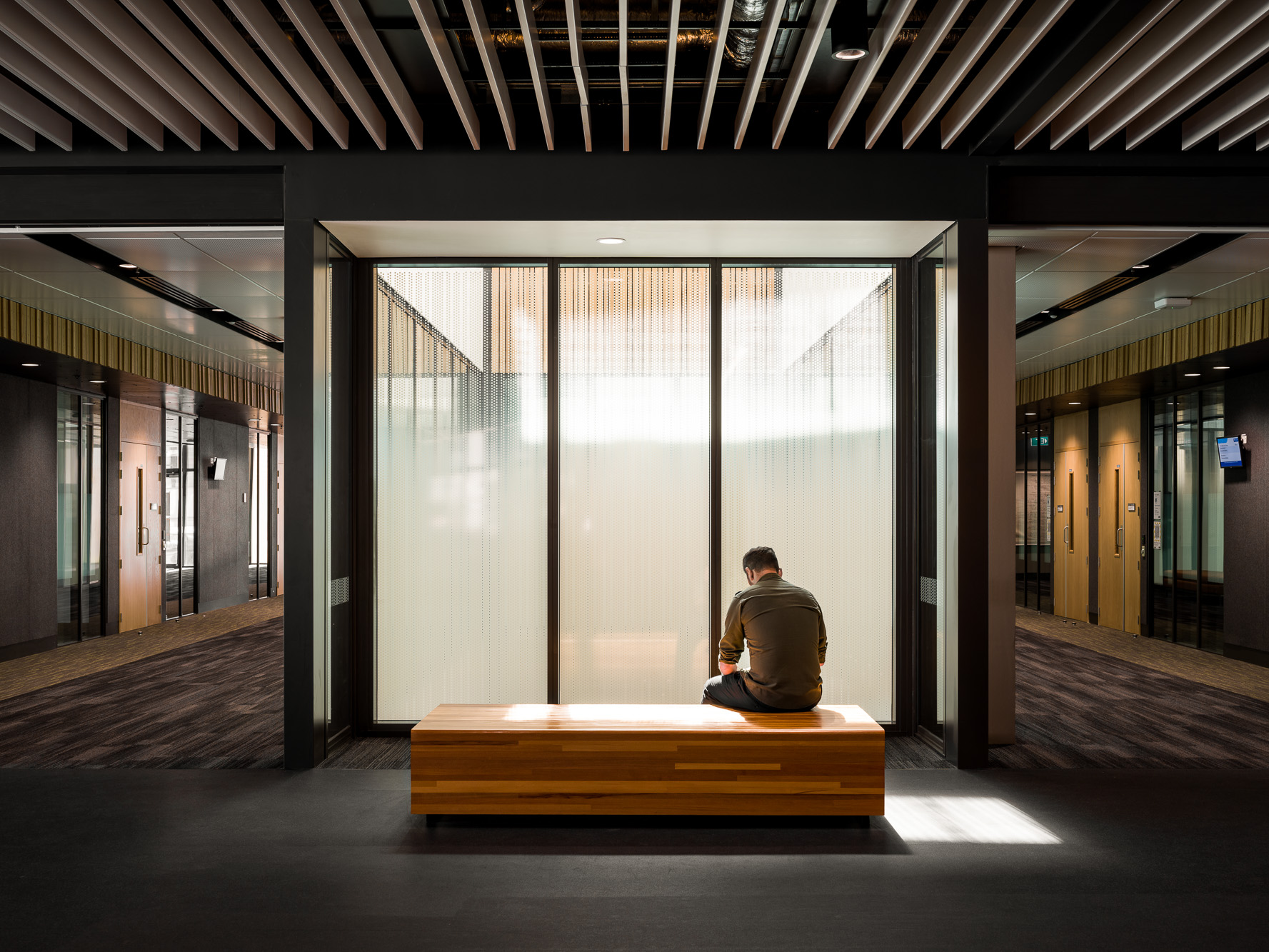 Over the last few weeks that I have been using the geared panning clamp, it has been the cherry on top of the cake where it comes to fine adjustments of architectural compositions. The annoying "overshooting" of panning adjustments is finally a thing of the past. The Rogeti system of RG-1, CAP-GZA and TS-E frames for my Canon lenses has become an integral part of my workflow, and until the next-best shiny gizmo hits the market, I cannot think of a way to improve on my tripod game.