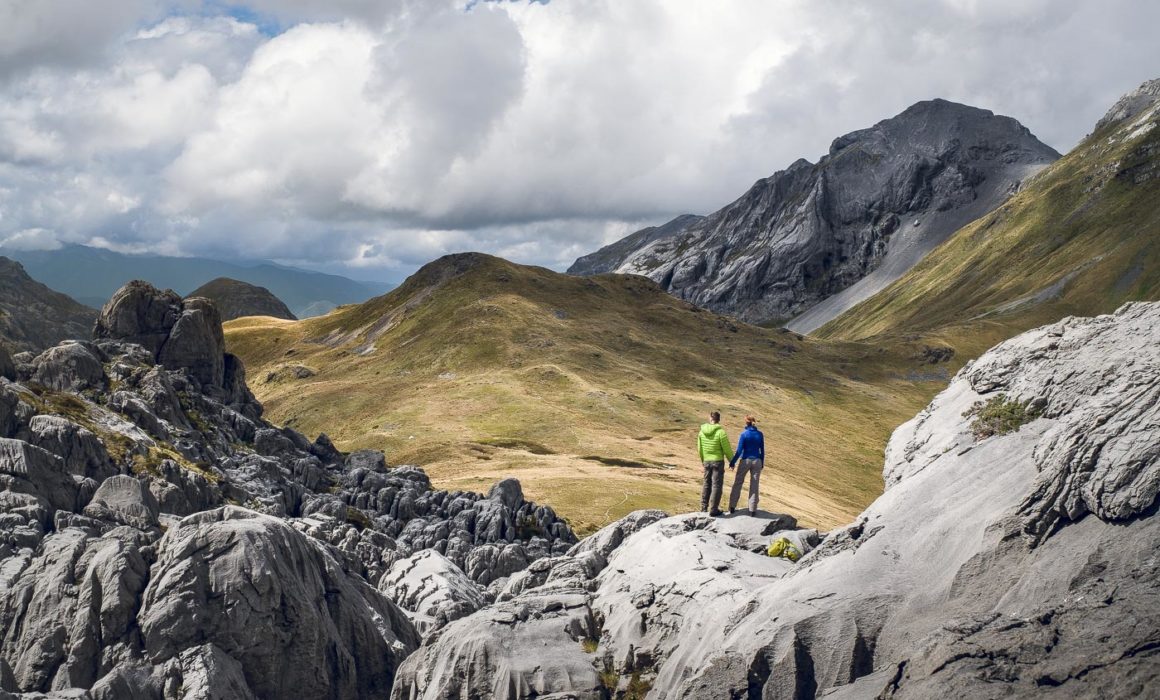 Third Time Lucky – A Photographic Exploration of the Owen Plateau
Some trips are too good to be true. When I first came across images of the Owen Plateau, I put it right at the top of my wish list. The terrain looked like something from a fairy tale. Take the rolling limestone rockscape of Castle Hill, put it into Fiordland's Valley of the Trolls, then blow it up tenfold. The result would look something like Kahurangi National Park's Mount Owen and the surrounding open tops of the Marino Mountains.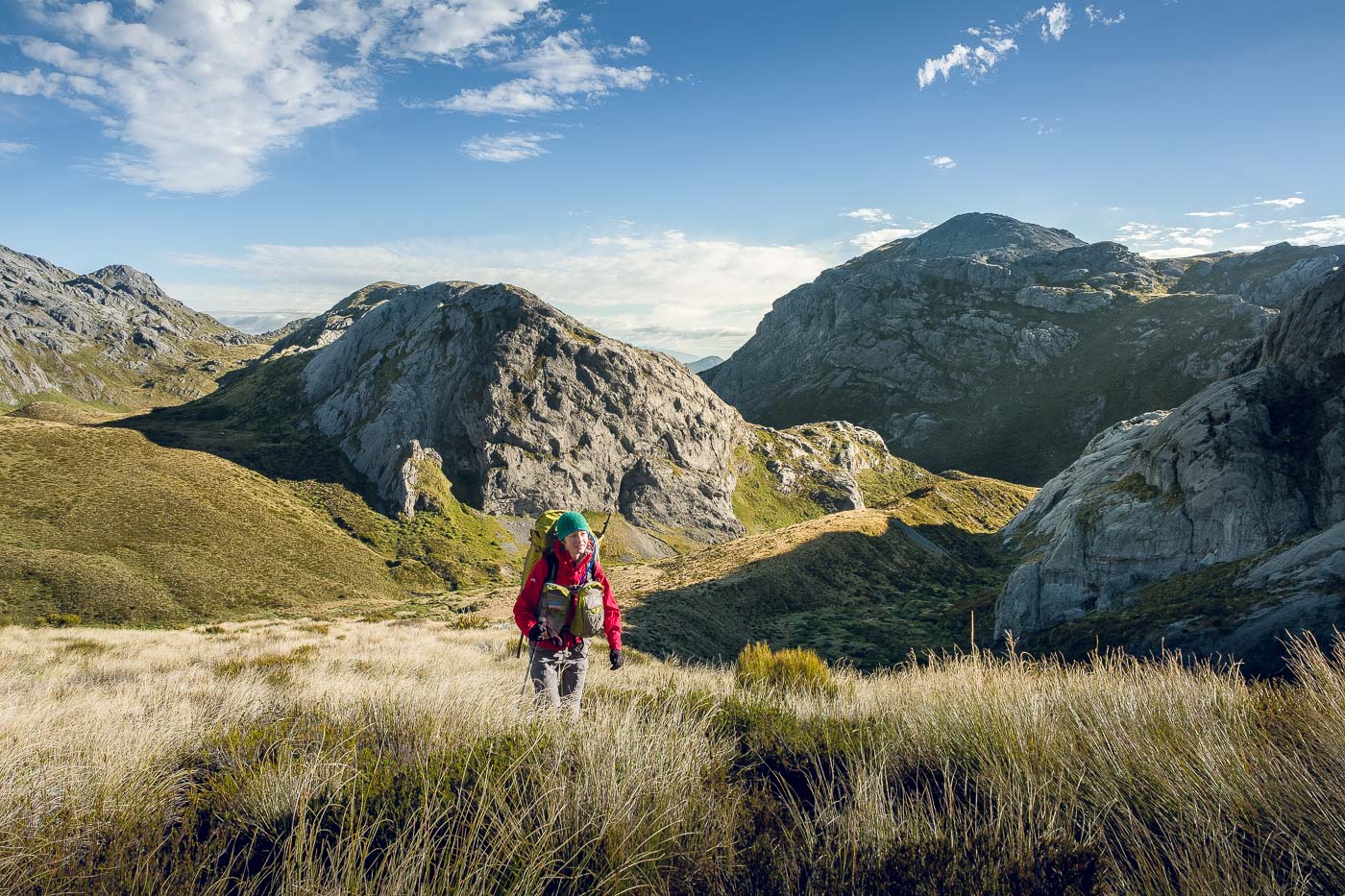 Our first attempts to explore the region failed thanks to the flu, and later a solid metre of water blocking one of the fords on the main access road. Then, finally, we beat the odds on a long Christmas weekend. Dart River was a tiny trickle under our tires, everyone was in good health, and our adventure could finally begin.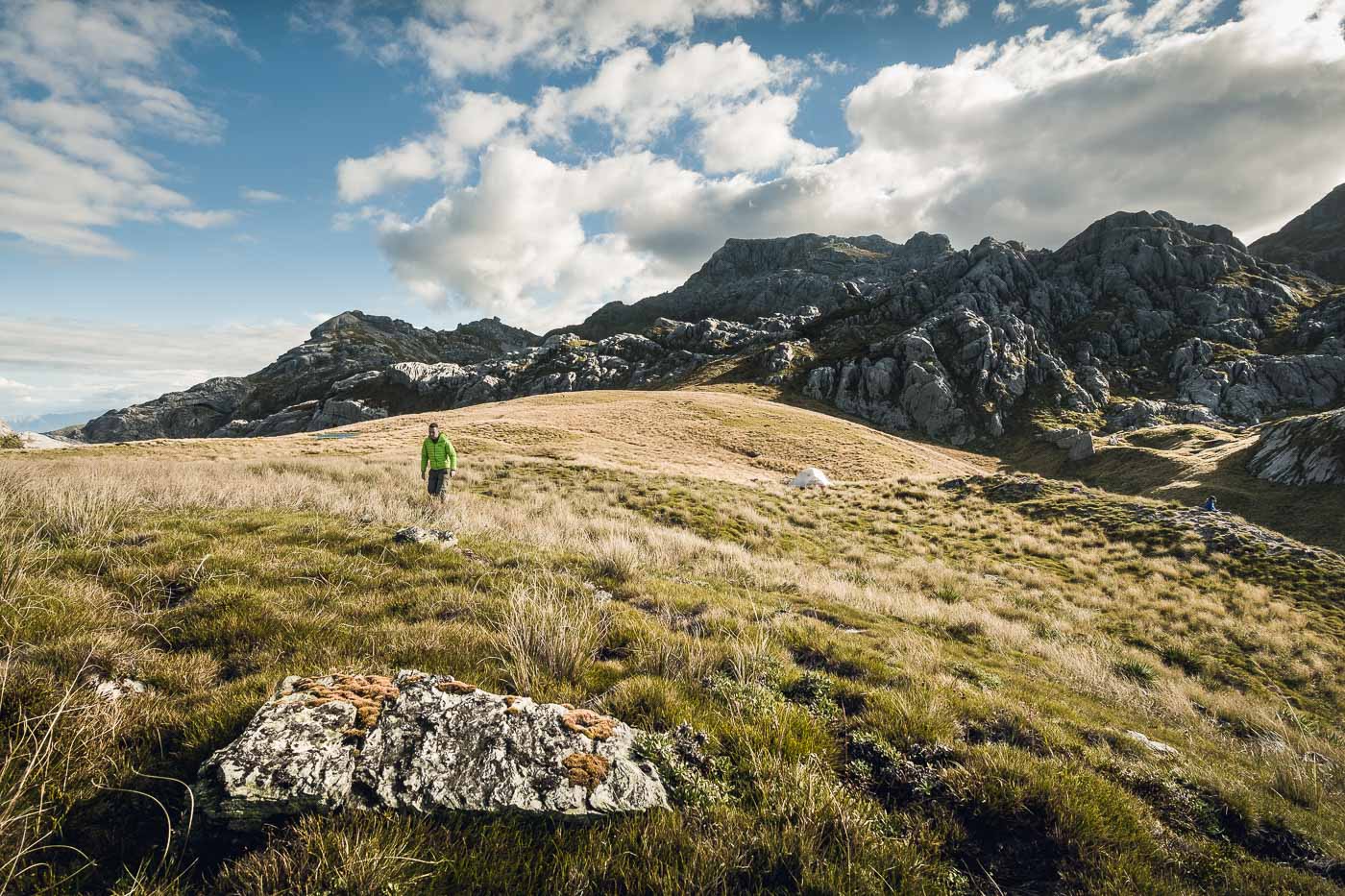 The first section of the tramp was challenging, both mentally and physically. I had been recovering from an injury for a while, and my tramping stamina had hit an all-time low.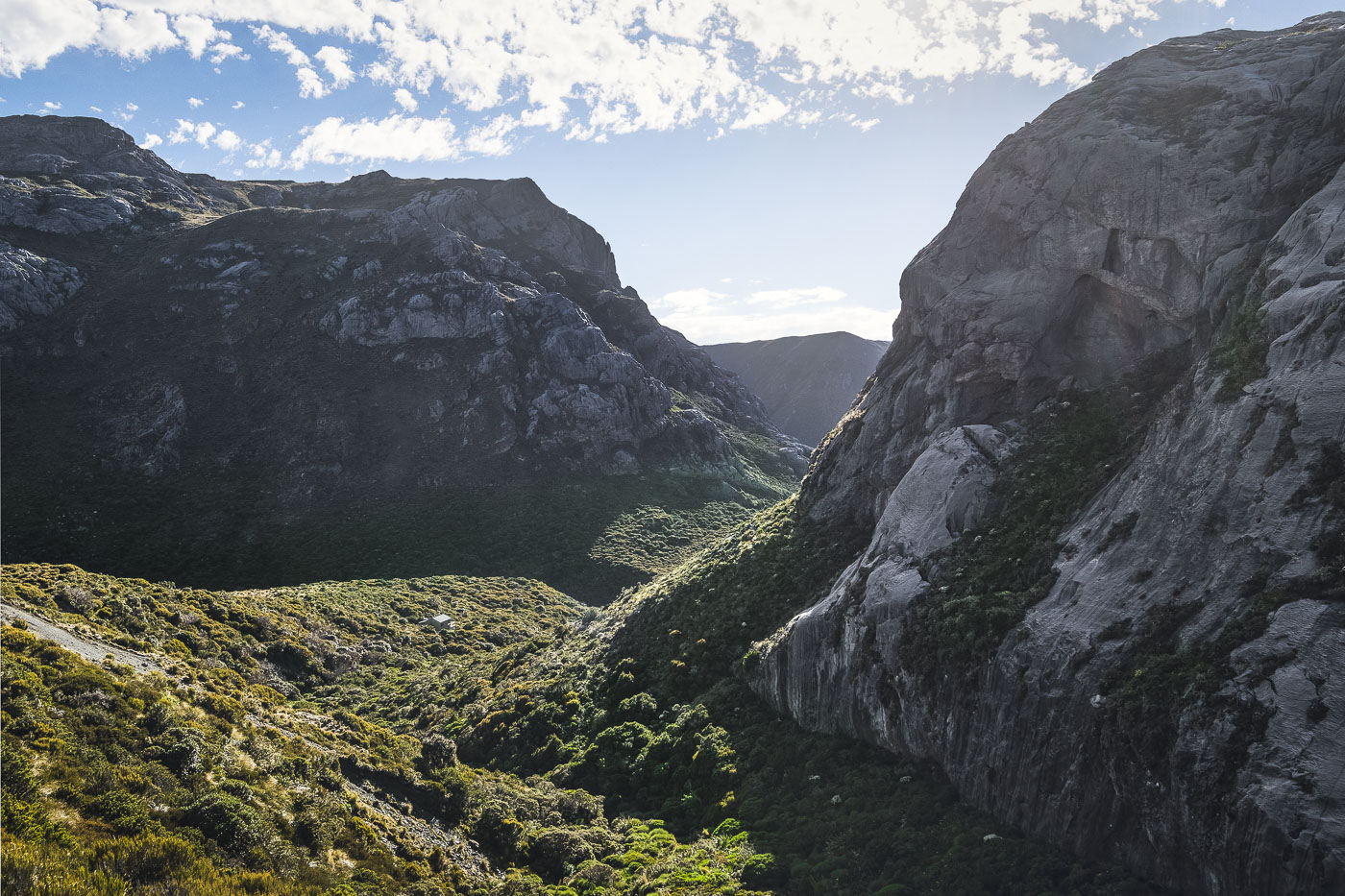 Self-doubt often rears its ugly head when I have a really bad day in the mountains. With my heart pumping and sweat running down my face I was cursing myself for not being fitter and more determined. Since the only way out was through, I sucked it up and plodded on.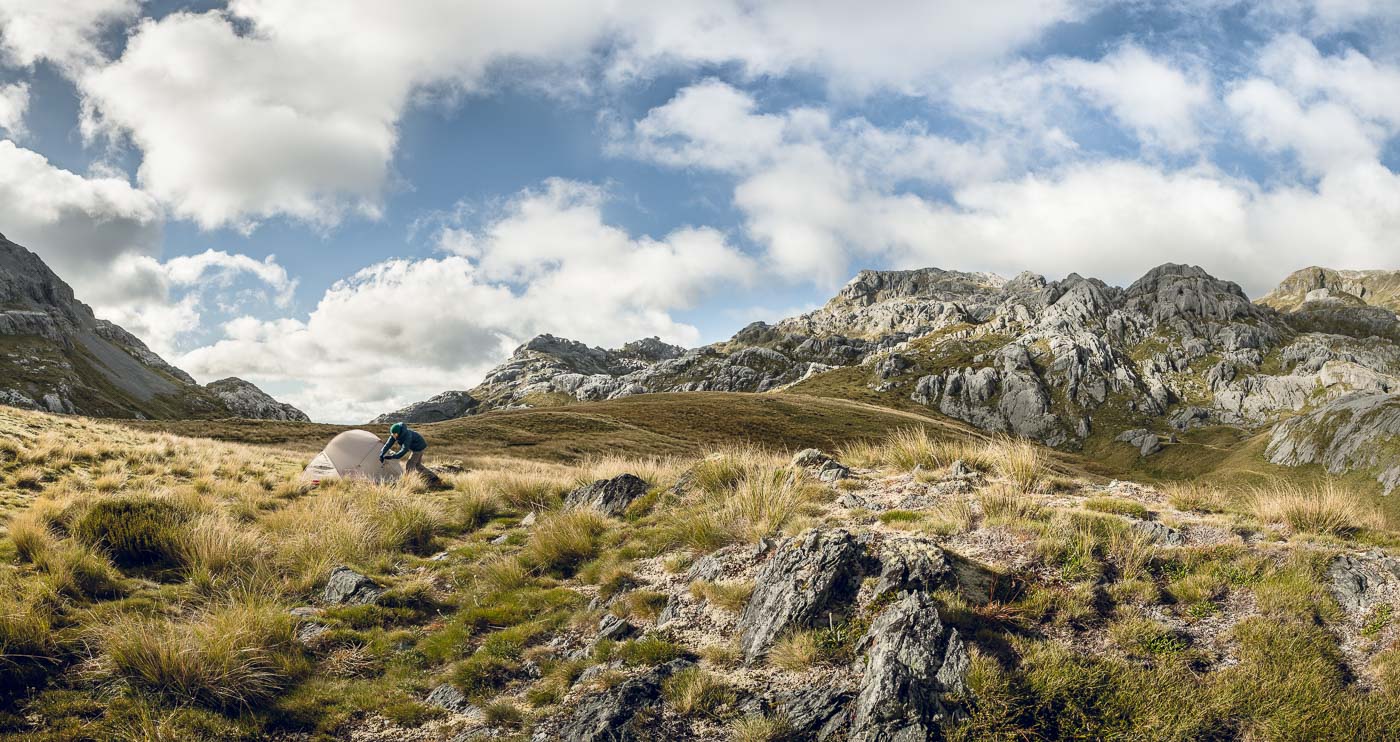 The entrance into Sanctuary Basin is enclosed by steep flanks of rock that would have seemed ominous on a grey day. Some tracks ease trampers into a landscape slowly, but past the rocky gates into Sanctuary Basin, the environment changed drastically.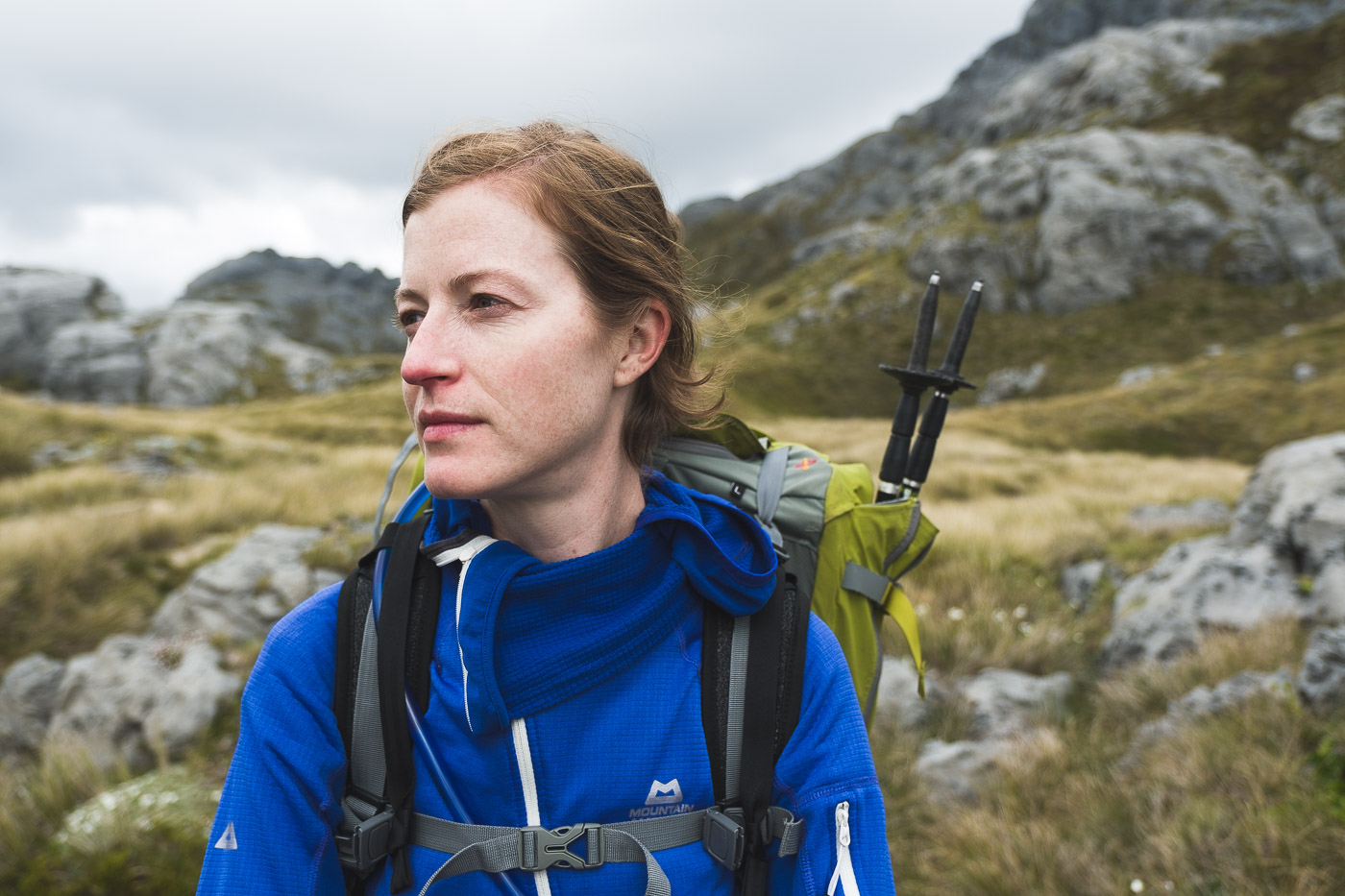 We felt like entering a whole different world. As we came around the slope of Sentinel Hill, a vast panorama of towering limestone formations, crags, sheer cliffs and smooth glacial mountain flanks opened up all around us. The view just stopped us in our tracks. We had arrived at our weekend headquarters.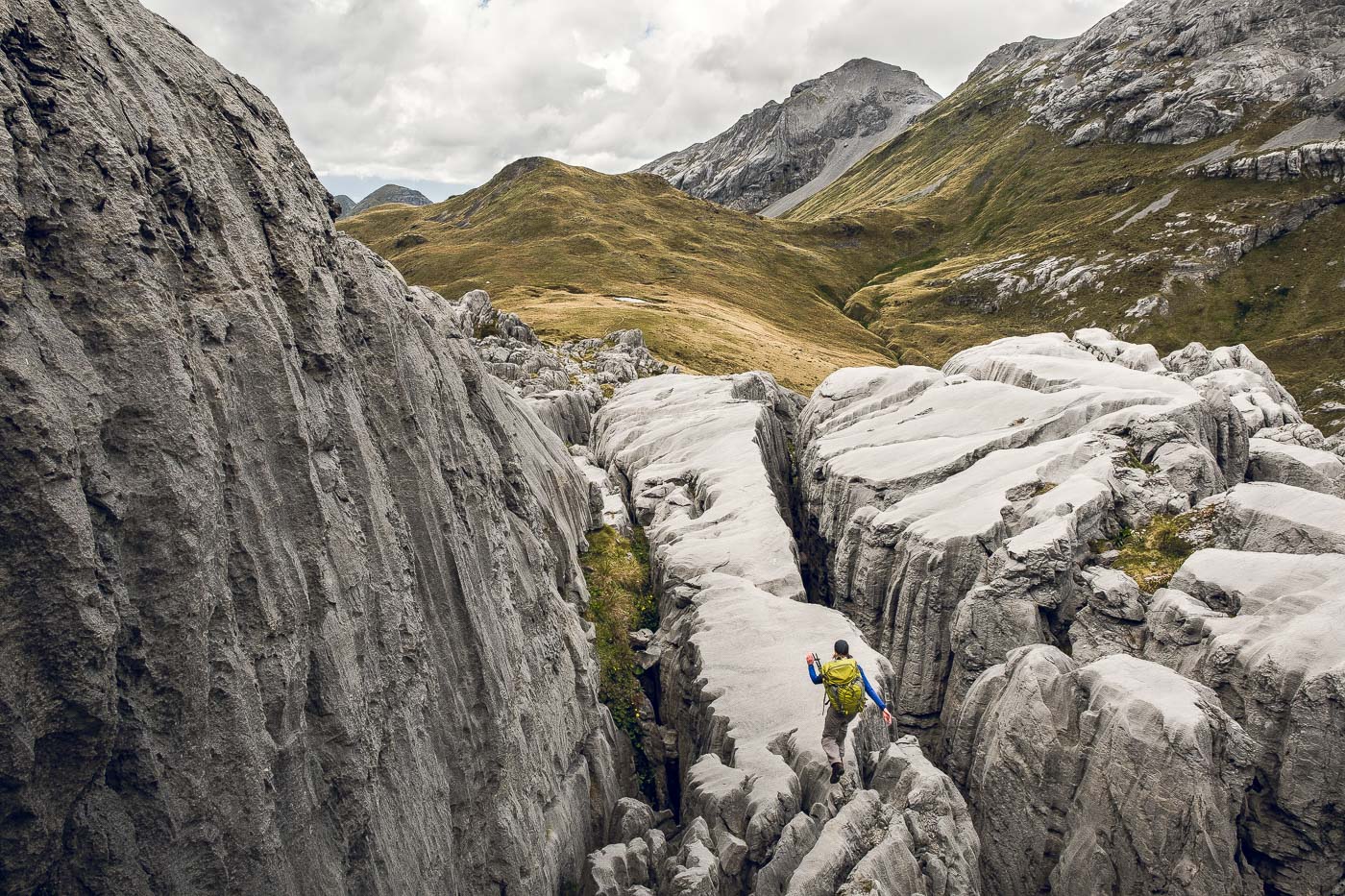 As we set up our tent by the tarns south of Sentinel Hill, we were captivated by the play of light on the karst landscape before us. Over the next days we would watch the landscape change as the sun followed its lazy midsummer arc across the sky. Wind and clouds shaped the light that dappled across the canvas of the Owen Plateau.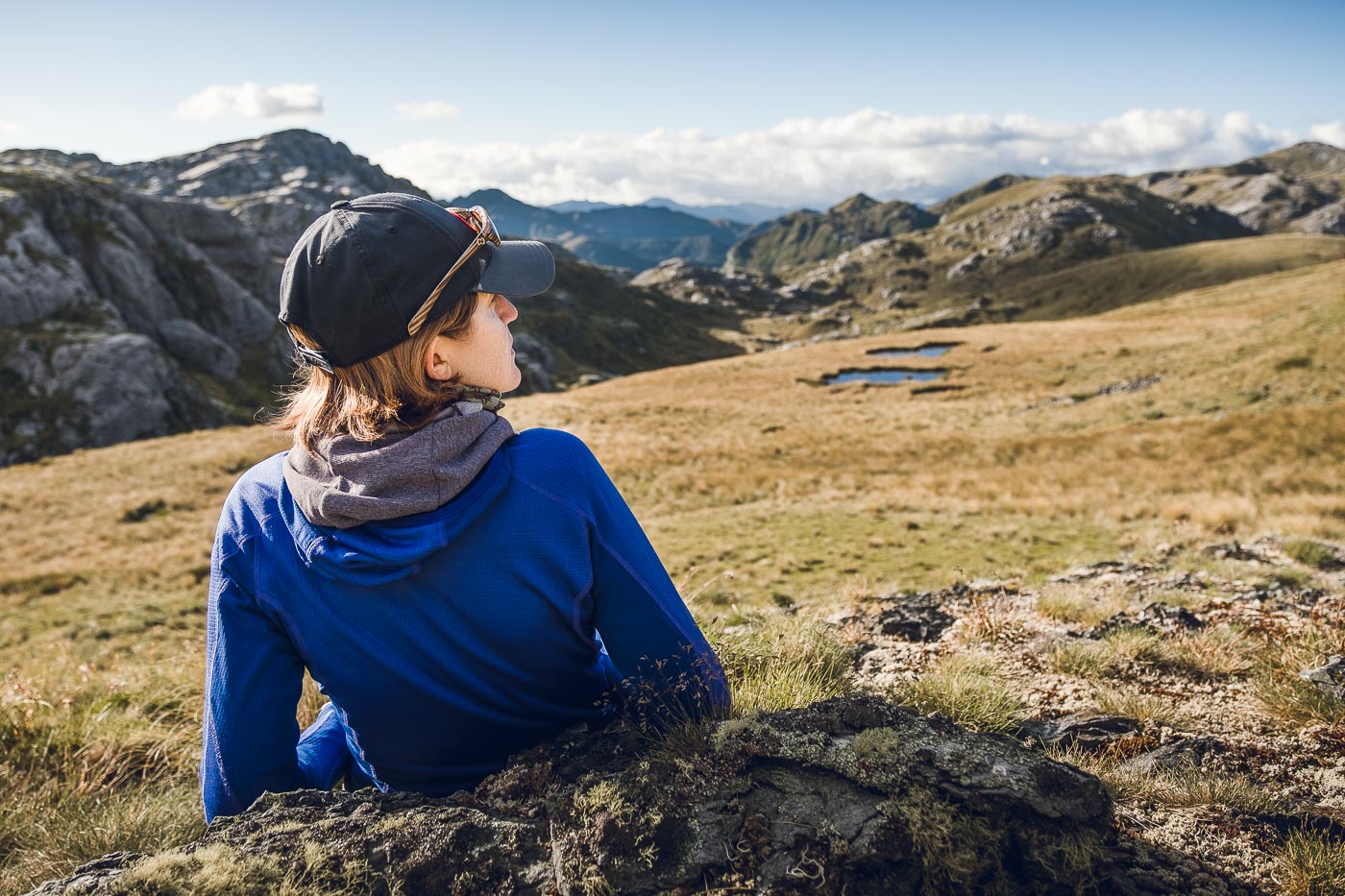 After resting our legs overnight, we were ready to set off to explore Mount Owen the next morning. The colossal playground of rocks on the way up presented endless opportunities for photography. We enjoyed a variety of cloudy and sunny conditions that constantly changed the way this amazing landscape presented itself. It was less a matter of finding compositions than having to pick from an overwhelming choice of options.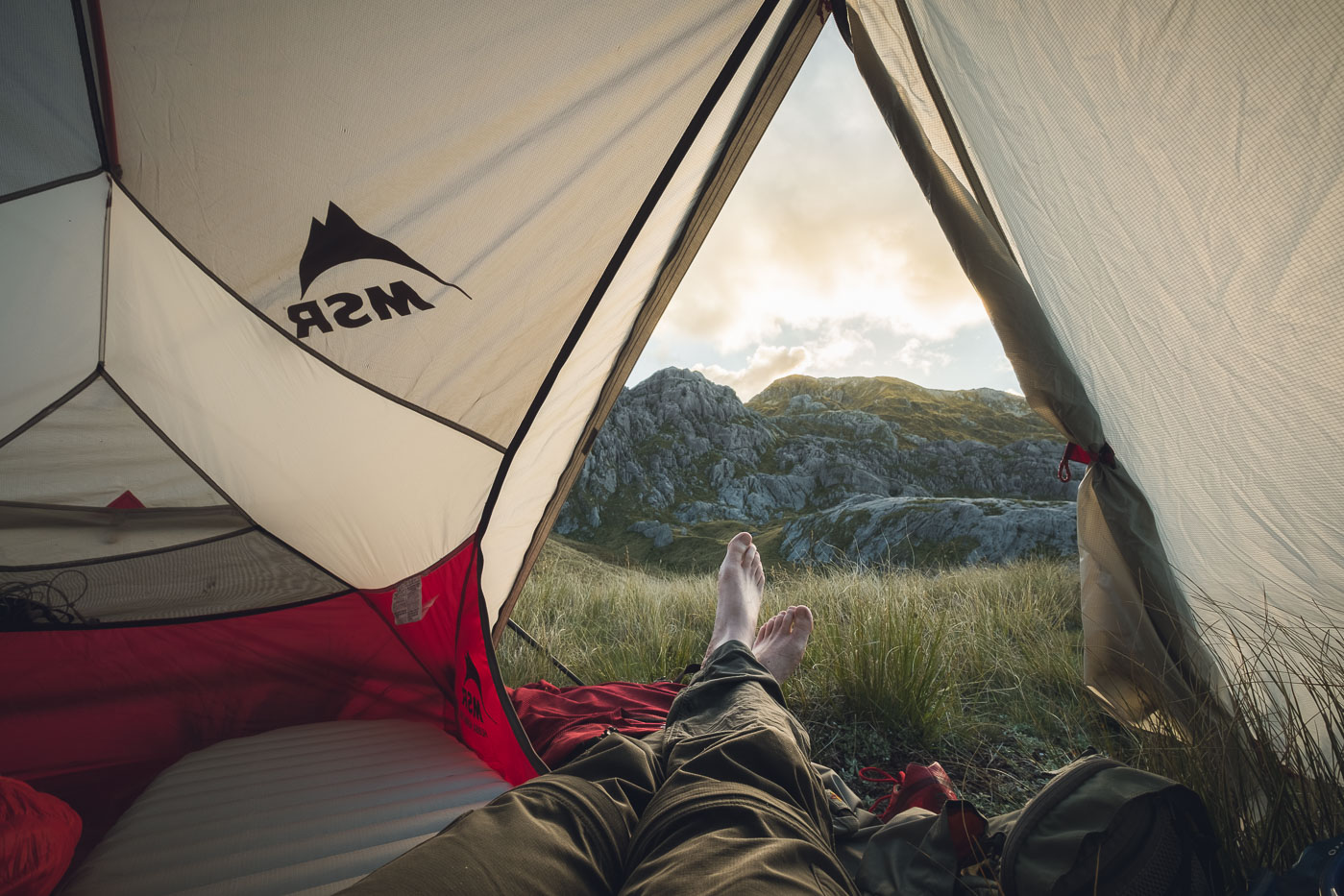 It took a few unsuccessful attempts and a tough climb on a hot day until we finally made it into one of New Zealand's most photogenic landscapes. As a Christmas present to ourselves it was almost too good to be true.